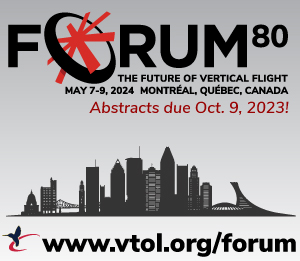 Vertical Flight Library & Store Licenses
VFS is pleased to offer virtually unlimited access to the entire collection of over 10,000 downloadable files now available at the Vertical Flight Library & Store.
Just as with our Journal institutional license available to companies, universities, libraries and other organizations, our Vertical Flight Library & Store license provides access (within the bounds of the license) to thousands of downloadable research papers, as well as downloadable content added throughout the term of the license.
This annual license allows organizations to provide dozens, hundreds or even thousands of employees with access to thousands of technical documents. Individuals can search for and download documents on just about any subject ever presented at an Forum or Specialists' Meeting, and every article ever published in Vertiflite.
2023 licensing rates:
Government agencies, libraries, universities and other academic institutions: $1,100 a year for a single site, $250 for each additional site
VFS Corporate Members: $2,500 a year for a single site, $300 for each additional site. You can also get unlimited access for all corporate sites for $3,500.
Non-Corporate Members: $5,000 a year for a single site, $500 for each additional site
Individuals (VFS Members only): $450 a year
PLEASE NOTE: PRICING IS FOR AN ANNUAL SUBSCRIPTION THAT STARTS UPON PROOF OF PAYMENT. ALL PRICES ARE IN US DOLLARS. SHIPPING, TAX AND VAT ARE INCLUDED UNLESS OTHERWISE INDICATED.
Want to have this unprecedented access at your organization? Contact Valerie Sheehan by email or 703-684-6777 x107.
Vertical Flight Library & Store Institutional Site License, single site (PDF)
Vertical Flight Library & Store Institutional Site License, multiple sites (PDF)